We offer a full-service content writing for your web pages or profiles on networking social. If you also grant us access to your web pages or your SEO optimized profiles can introduce.
It is important to follow a series of rules for entering the content articles, such as respecting the length of the title and description, optimize tags and keywords, structure information with headings, use bold, italics, underlined, etc.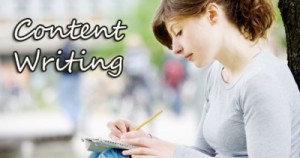 We offer comprehensive Content Writing services.
Writing and editing blog posts, newsletters and marketing content
Research, write and edit web and intranet content from scratch
Write web content based on material supplied by client or employer
Edit print documents for publication online
Edit web pages for on-screen readability
Proofread final draft of web pages.
Write descriptive titles
Write content for meta keyword and description tags.
Write creative, unique and compelling articles and blogs
Create descriptions, reviews, and comments for our product portfolio.
Write Press Release news articles
If you wish to see how you can take advantage of our Content Writing services, please contact us or click on the Get Quote button on the right side of this page.