According to Statista, there are 2.46 billion social media users in 2017 and that figure is expected to grow up to 2.77 billion in 2019. That's why it matters for every business to be on social media because that's where people are. They're online and actively engaging in every social networking site they wish to be in.
Being on the radar of your target market is just one of the many ways for your business to thrive online. Social media is a gift of heavens for entrepreneurs. You can connect with potential customers and engage with them even if they're far across the globe. Up your game by making use of your social media accounts with an effective marketing strategy.
Easy to say, right? But it takes hours of research and analysis to figure out the best social media marketing plan for your business. Fortunately, there are brilliant tools you can use to manage all your social accounts and get valuable insights in the most efficient ways possible. Create a well-structured strategy so you can identify which parts of your plan need help from social media tools and apps.
I know you've already heard you need not be on all social media platforms (unless you're Taco Bell). Don't spread yourself too thin but instead focus on the ones where your target market is. So what's the best strategy to be on top of the social game?
There are social media marketing techniques that worked in 2017, which you can still improve and include in your plan this 2018. Take a good look at each of them and see which ones you haven't given enough focus on.
Social Media Marketing Techniques You Need to Do
Paid Advertising
If you're spending most of your time targeting new customers on Facebook, you know running ads is the most cost-effective way of reaching out to a bigger audience. Now you can't just post a content from your site to Facebook and watch the engagement and conversion rates explode. You need to invest money in ads and boosted posts. In Q4 2017, 82% of all paid social advertising investment was spent on Facebook.
Facebook lead ads
If your topmost goal for using Facebook is to generate leads, the world's largest social networking site has got you covered. Lead form ads are helpful in promoting and encouraging people to register for your event. People who will click on your Facebook lead ads can easily sign up with pre-filled out form in just a few taps without leaving the social network.
Stories
Instagram launched Stories in August 2016. After 10 months, its daily active users have reached 250 million. It's one way of sharing not just content but also the culture of your business. Stories are the best way to share behind-the-scenes, a-day-in-the-life-of content, and even 24-hour promos if you don't like uploading a random off-themed post on your perfectly themed Insta feed.
Live video
Live videos earn 6x the engagement of non-live ones according to Facebook. How did your live videos perform? Were they among your most engaging content in the past year? Facebook will once again shift its focus on bringing people closer to those who matter the most to them a.k.a. their families and friends. That means content, including live videos, from people in their network rather than business pages will receive utmost visibility. That's sad news for business pages but that doesn't mean you can't do it anymore.
Chatbots on Facebook and Twitter
Created to engage followers and respond to messages faster, chatbots play an important role in the customer journey. Being there from the initial point of contact to providing answers to questions and clarifications to guiding leads until they're turned into customers, consider your chatbots as your 24/7 customer support team that will optimize your engagement and conversion opportunities.
What else could dominate social media in 2018? Here are some trends you need to prepare for:
Voice search and artificial intelligence will be big in content and brand discoveries
Virtual reality will become more popular as businesses will use it to provide an immersive marketing experience
Brands will maximize the use of messaging apps as channels to enhance their customer service
Augmented reality will be part of the buyer's journey
Other Techniques You Can Improve
Are there social media hacks you've tried doing but didn't really yield awesome results?
Chances are, influencer marketing is one of them. You could have even spent thousands of dollars on that deal with a popular TV host but didn't gain your expected traction.
What to do next time: Try peer-to-peer marketing instead. People will check out your brand if someone they know made the referral. The endorsement is more believable because they know that person actually uses your product/service.
You're posting in-depth articles and high-quality images but click-through rates are not super impressive.
What to do next time: Convert an article into a video content. See which version earns more engagement and gives higher CTR.
You're sending automated messages to new followers but they're not engaging. It's simply because automated messages for most people are boring and manipulative.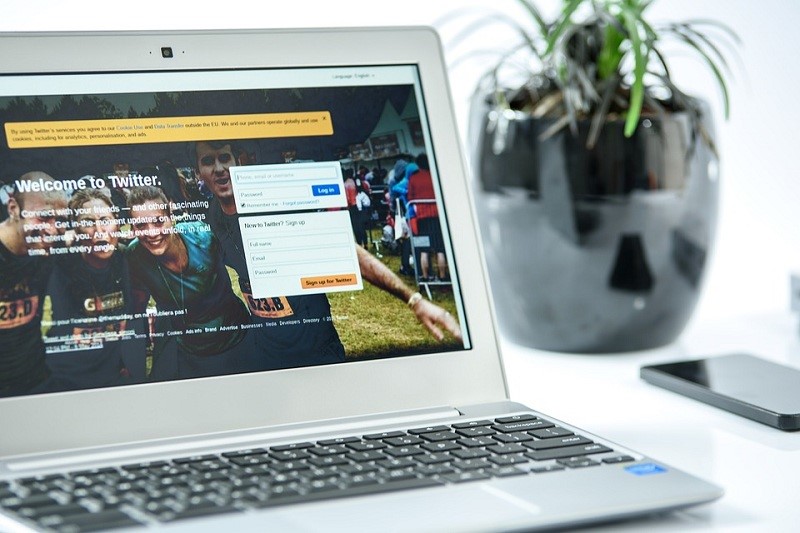 What to do next time: Give them some time to get familiar with your brand. Don't throw content links too abruptly. Let them explore your website or your social accounts without you pushing them. Interact when they shared your content or mentioned you in their post.
Conclusion
Do you realize how fortunate you are in this day and age to have business tools and resources right at your fingertips? But like anything in this world, social media changes constantly. For your business to survive, be ready for every opportunity that comes with those changes and prepares to adjust your strategies accordingly.
About The Author:
Ryan is a Digital Marketing Specialist at the Bradford based Digital Agency, Harrison Mann. Being in the digital marketing field for 7 years now, he enjoys keeping up to date with the latest in all things digital and search. As a silent type, Ryan expresses plenty of his thoughts through writing.
---