Advertising has never proven to be a debt to a business unless performed in the right manner. In recent years, the only thing which changed is the medium of advertising. Social Media Marketing (SMM) has come out to be the most effective way of marketing not only because it is cost effective but it reaches more quality customers.
Why SMM?
There's no point that one considers other media over SMM. There are many social media platforms such as Instagram, Facebook, YouTube and many more. Spending some quick bucks and inviting visitors to your site by placing ads can be very effective and boost the business in no time.
All you need is to place an ad that is creative enough to drive the visitor to your site at the moment he sees it. That is only you need to do, sit back and wait for your small business to transform into a big one.
Importance of Social Media Marketing
Social media marketing is very important and also a helpful aid for small businesses to let them survive in front of big brands and competitors, who captivate a hoard of customers.
To have a good understanding of SMM it is must to have a grasp over content strategy techniques.
Advantages of SMM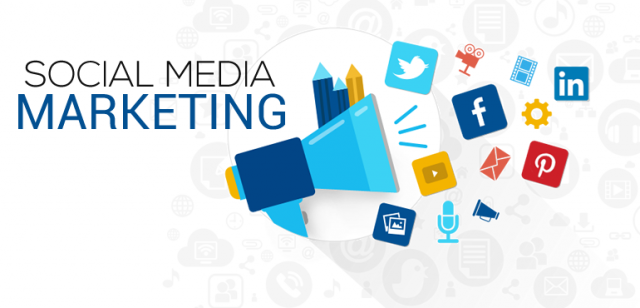 Although there are plentiful advantages of SMM over any other media, still there are some which overrule it from other media.
1. Economical and Cost-effective marketing
SMM is not a free way of advertising your business but also not an expensive way too. Perhaps, it can save a lot of capital in this sector of marketing, which is the foremost demand in the initialization of a new and small business. Targeting at least two or more social media can also give you a remarkable profit in business. All it needs is a quality platform that can provide a great audience who can understand your business.
2. Create your Brand
After having a business setup, one of your first wishes would be to let people know about your business and the services offered by you. It not only creates awareness of your brand to people but also people belonging particular a particular area or of selective age, gender and some ads are filtered to the people having a selective area of interests too.
3. Keep an eye on your competitors
What can be better than a business which allows you to look over your competitor's next step?
Looking at the work and the steps of your competitors are one of the important steps in business as it requires time and a brief concern over the scenario. There are some integration and tools which allow you to look over your competitor's keywords and business. Which can be used to generalize strategies for future investments and planning.
4. Get more Website Traffic
It is obvious, that if you have a small business and willing to spread it you must have a great website. By placing ads on social media platforms and also on search engines can do your business to rise above the other businesses, Which will eventually get more traffic or potential customers to your website.
5. Build Relationships with the customer
Business is not only for making money, but it also refers to make along with good relationships and brand name. Maintaining a good relationship will also create a good brand name in front of customers.
A good relationship often requires the trust between the customer and the seller which requires time and also better door-to-door customer service provided to the customer which encourages him to transfer his experience with friends and acquaintances.
Whether a business is small or big, it is necessary to have a brisk consumer support facility along with cooperative staff to maintain good relations with the customer and also to work according to their feedback.
CONCLUSION:
If you have a small business and want to expand your business in your area along with some observable profit, then Social Media Marketing can be a boon to your business. It is the most economical way of advertising your business over other media. Which in-turn saves money and can be used in another area of business.
Social Media Marketing not only attracts the quality of customers who are searching for a particular product to your website but also it helps your ranking above your competitors which is one of the beneficial features of these platforms provided to small at an initial phase of a business. Although, it can be utilized afterward as it is necessary at the early stages to make people know about the services provided by you.
Apart from huge profits, it also makes people aware of your brand and generates brand value. The name of a brand is also highlighted when a business maintains better relationships with its customers. It is very hard for a business to survive if there is communication between both parties.
About the Author:
Naveen is the marketing head at MightyThemes by profession and a blogger by passion. He loves to write about WordPress, Joomla, Digital Marketing and Blogging. Apart from this, in his spare time, he loves to play games, watch Netflix and do product research. You can follow him on Facebook, Twitter.
---